WHEN the Henry Butcher auction house for the first time held an auction of art in 2010, 'The Dream' 1969 by Datuk Ibrahim Hussien, it has created a significant historic moment for the homeland fine arts.
Billed at a price of RM500,500, 'The Dream' opens the eyes of the public on the magnitude of the potential of art in the country. Since then, the price of Catan by the 'giants' of fine art besides Ibrahim, such as Datuk Syed Ahmad Jamal and A Latiff Mohidin have jumped to RM700,000.
In fact, third-generation painters such as Associate Professor Jalaini Abu Hassan and Ahmad Zakii Anwar are also able to reach RM100,000.
For Jalaini who is also the lecturer at Faculty of Art and Design, Universiti Teknologi MARA (UiTM) or better known as Jai, art is actually is an investment.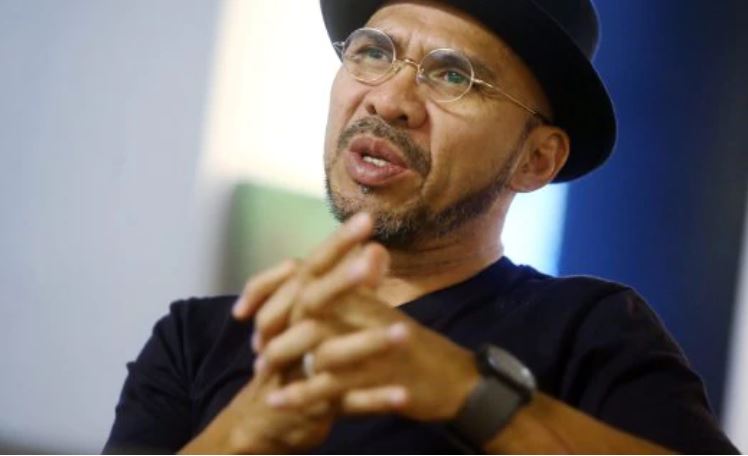 Prof Jalaini Abu Hassan. – Photo by Nur Adibah Ahmad Izam
"We are a bit missed when compared to our neighboring countries but with the auction house in the country, it opens up investment opportunities for the people and helps the development of fine arts," he said.
Adding Jalaini, fine art has become an investment opportunity, the sought-after work is not uncommon, but is generated by a recognized artist and has a factor that can boost the value of the work.
"We have many collectors of artwork, though there is a group of hardcore collectors who will buy and store works on sentimental value, there are audiences that will sell them to the secondary market such as auction house.
"We refer them as 'investors' or perhaps 'speculators' who buy artworks not just because of their interest, but instead are used as investments," he told Literature BH at UiTM, Shah Alam, recently.
Jalaini said Singapore's efforts to become a hub of art in Asia and compete with Hong Kong also became a phenomenon to the development of Malaysia's fine arts, not to mention the sophisticated art scene in the West that saturated the idea, many fine arts enthusiasts began to look to Asia for a disparity.
"People are easy to associate the art of fine arts with the status and symbols of cultured and knowledgeable people. Not just individuals, big companies also buy artworks as investments and social status.
"Hence, they will not invest in works that are unfamiliar to an unnamed audience or artist," he said.
It is interesting to note, although many painters have been categorized as 'self-taught', it has changed in the present time when almost all of the seniors have graduated from the university. Jalaini said that the time to refer the painter as "inheriting talent" has passed, instead of talent and special education in the arts solidify the work of the painter.
"The painter's exposure will be seen in the work that makes today's artist not only need knowledge, even experience a lifelong learning process. If you are lazy to explore new knowledge, your work will cease to that extent.
"When people buy a work, buyers will see artists resume including education and experience because of this exposure that will shape their work," he said.
Meanwhile, Senior Curator, Henry Butcher Art Auctioneer, Sarah Abu Bakar when asked to comment on the fine arts world of Malaysia, he spontaneously concluded; The art is not just to be enjoyed, but the best investment method.
Sarah says that the elusive art of age has passed, but more and more people, especially young people, are involved in the auction of artworks.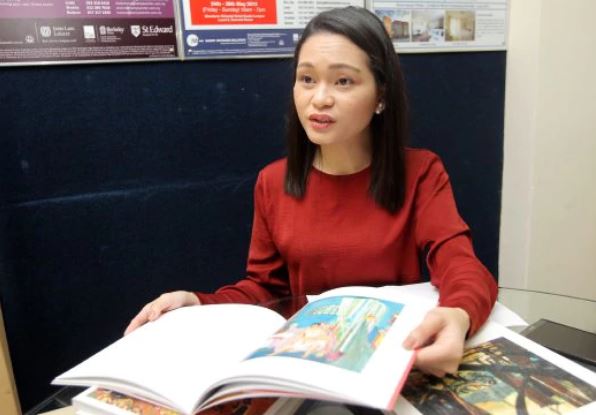 -Photo by Halimaton Saadiah Sulaiman
"Now, there is a good trend and it's best to be celebrated when young people in Malaysia are also interested in buying art.
"One of the reasons is, maybe we also make an online bid that is not only open to all, but we can see the emergence of young buyers from Malaysia," he said.
In fact, Sarah, when every art auctioneer takes place, they receive buyers from various backgrounds of individuals including those representing corporations or institutions. Even at the event was also a great gathering of Malaysian collections of prestigious Malaysian art collections.
"There are many factors why a piece of works can attract hundreds of thousands of bids, among them the work of the old series that many sought after collections such as collections from the 1980s.
"Another factor that boosts value and boosts the price of the work is the name of the artist who is seen as a brand, the condition of the good work and the reputation of the painter, for example, has many fans," he said.
In addition to the painter's role was once involved with overseas auctions such as Cheng Fee Ming who was known for his work and was involved in an auction in Singapore at a price of RM200,000.
Sarah, however, does not mean that the work of a young artist is not getting attention because their paintings can get a high price in the auction if they comply with the criteria.
for more stories please visit BH Online at https://www.bharian.com.my/node/44547
source : BH Online